The vaping world is ever-evolving, with new and exciting innovations hitting the market. Among these, the Geek Bar Pulse Disposable Vape has made quite the entrance, capturing the attention of vapers around the globe. This innovative device is changing the game, providing a remarkable vaping experience.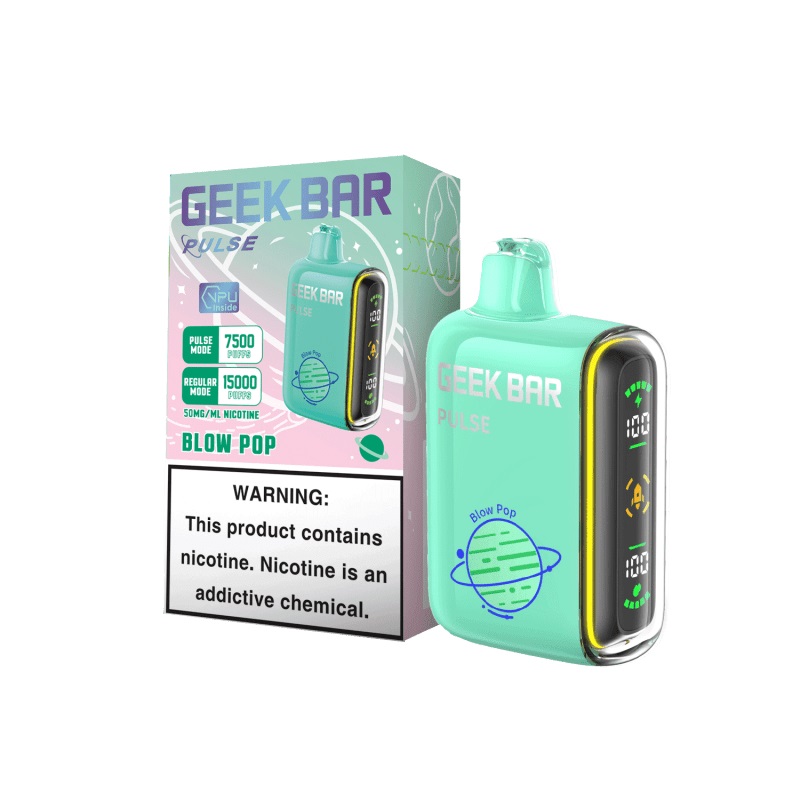 Unparalleled E-Liquid Capacity
One of the standout features of the Geek Bar Pulse is its generous 16mL pre-filled e-liquid capacity. This ensures that you won't have to worry about constantly refilling, allowing for uninterrupted enjoyment. With a nicotine strength of 5%, each puff is deeply satisfying.
Extended Battery Life and Rapid Charging
The Geek Bar Pulse is equipped with a reliable 650mAh battery. This extended battery life ensures that your vaping sessions last longer, providing a consistent experience. Additionally, the device features Type-C compatibility for rapid recharging, so you spend less time waiting and more time vaping.
Dual Vaping Modes for Personalized Experience
What sets the Geek Bar Pulse apart is its dual vaping modes. In Regular Mode, you can enjoy a staggering 15,000 puffs, ensuring you won't run out anytime soon. If you're seeking a more robust experience, Pulse Mode delivers 7,500 powerful puffs. This flexibility allows you to tailor your vaping experience to your preferences.
Enhanced Flavor and Consistency
Thanks to its dual mesh coil technology, the Geek Bar Pulse excels in delivering consistent flavor and heating. This advanced coil design ensures that each puff is as flavorful as the last, allowing you to savor your chosen e-liquid fully. Whether you're a fan of fruity or dessert-inspired flavors, you'll appreciate the authenticity the Geek Bar Pulse brings.
Intuitive Display and User-Centric Design
The device features a high-resolution display, keeping you informed about crucial details like battery levels, current vaping modes, and e-liquid levels. This user-friendly design ensures that you have all the information you need at your fingertips, simplifying your vaping experience.
Quick Heat-Ups and Even Heating
The Geek Bar Pulse employs dual-core heating technology, resulting in quick heat-ups and even heating. This technological advancement enhances the quality of vapor produced, ensuring a consistent and enjoyable experience.
Durability, Authenticity, and Innovation
The Geek Bar Pulse doesn't just offer a remarkable vaping experience; it's also built to last. Its durability makes it an excellent choice for vapers on the go. Moreover, it represents an innovative leap in vaping, combining advanced technology with user-centric design.
A Vaping Evolution
In a crowded market, the Geek Bar Pulse 15k puffs Disposable Vape stands out as a symbol of innovation and quality. Whether you're new to vaping or an experienced enthusiast, this device is designed to cater to your needs.
Its extended battery life, rapid recharging, dual vaping modes, consistent flavor delivery, and user-friendly design make it a top choice for any vaper. Experience the next evolution in vaping with the Geek Bar Pulse Disposable Vape.