Certainly, let's dive deeper into the remarkable features of the Vapengin Nimmbox vape, a vaping device that has gained immense popularity in 2023.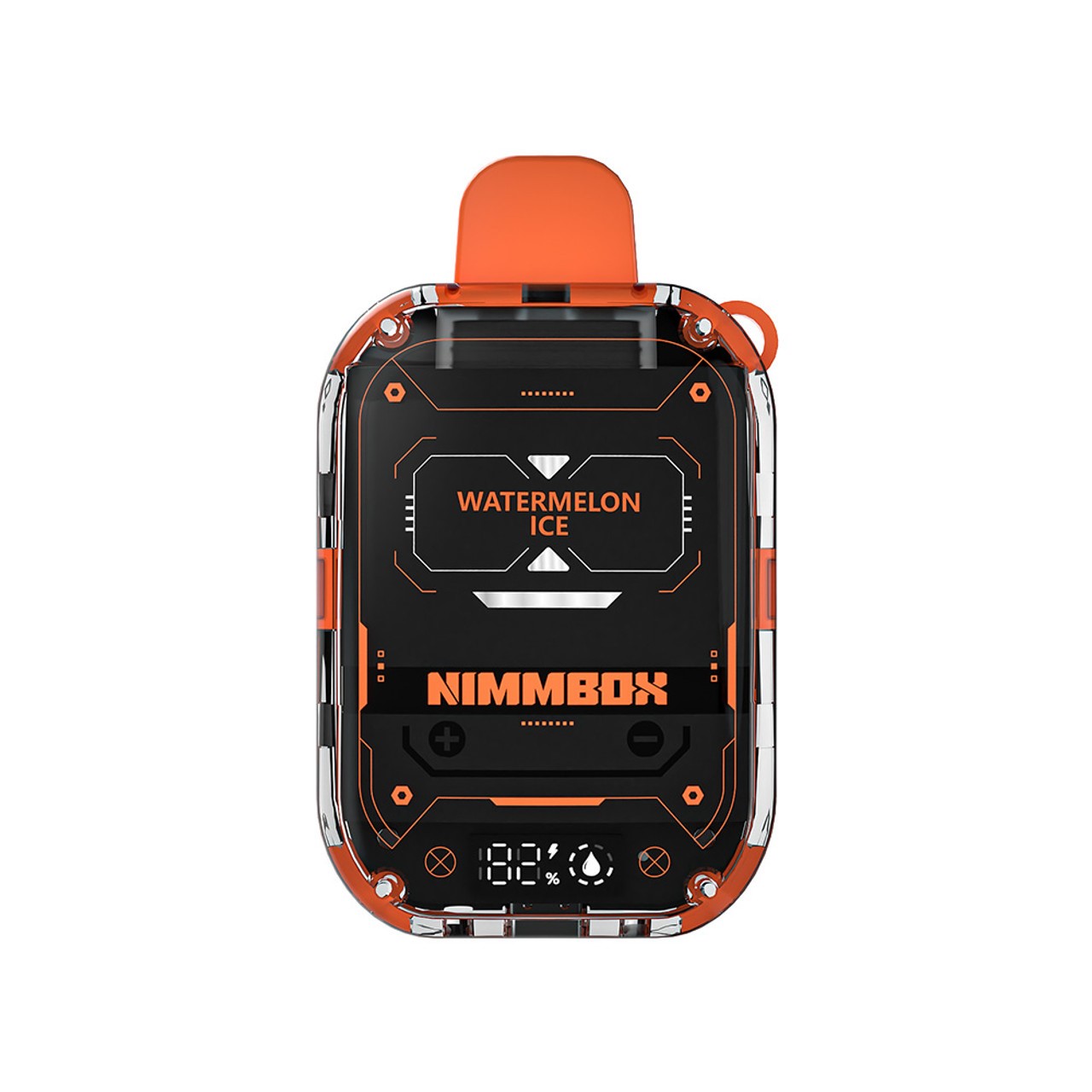 Extended Puff Count:
The Nimmbox boasts an astonishing capacity for up to 10,000 puffs. This means you can enjoy your favorite e-liquids without worrying about constant refills or running out of puffs during the day. It's a game-changer for those who value convenience and longevity in their vaping experience.
Generous E-Liquid Volume:
With a substantial 11.5ml of e-liquid and a nicotine concentration of 5%, the Nimmbox keeps you immersed in your chosen flavors for an extended period. Say goodbye to frequent refilling, and savor your preferred e-liquids without interruption.
Rechargeable Battery with Type-C Port:
The Nimmbox is equipped with a rechargeable disposable 500mAh battery, ensuring you can enjoy uninterrupted vaping sessions. The inclusion of a Type-C port for charging means your downtime is minimal, and you can get back to vaping quickly.
Ergonomic Design for Comfort:
The Nimmbox features a sleek and ergonomic design, along with a soft silicon drip tip. This combination ensures a comfortable vaping experience, making it perfect for extended use. The device is easy to hold and even easier to enjoy.
Real-Time Battery Level Display:
One of the Nimmbox's standout features is its power display, offering real-time updates on the battery level. You'll always know when it's time for a recharge, preventing any unexpected interruptions to your vaping sessions.
Enhanced Coil Performance:
The 0.8 ohm mesh coil in the Nimmbox delivers rich flavors and dense vapor production. Whether you're a flavor chaser or a cloud enthusiast, this device caters to your preferences, offering a satisfying and immersive vaping experience.
Advanced E-Liquid Detection:
No one enjoys the dreaded dry hit, and the Nimmbox addresses this issue with advanced e-liquid detection technology. You can vape with confidence, knowing that this device will prevent dry hits and deliver consistent flavor.
Wide Flavor Variety:
Choose from a selection of 15 enticing flavors, each providing a unique and delightful vaping experience tailored to your taste. Whether you're into fruit, dessert flavors, or tobacco flavors, the Nimmbox has you covered.