This is a long-lost reunion, and we finally see Eleaf small electronic cigarette again. If you have been smoking for at least two years, then you must have heard the name of IORE LITE. This is Eleaf's most popular small pod kit, and it gained a lot of fans when it was released. This time, the upgraded version of IORE LITE has returned to the public's field of vision after many years, and we will meet you with the upgraded version of the second generation.
The style of this pod vape kit is very small and fresh, bringing warmth to the cold winter. In terms of body shape, it is not very different from the first generation, but the color matching is more in line with the aesthetics of the past two years. The five colors are Greenery, Pink, Black, Whiteh and Blue. You will find it difficult to choose when you see it, because they are all so beautiful. In fact, the real thing is a hundred times more attractive than the picture, and I really want to directly all in full color.
The size of Eleaf IORE LITE 2 is so small that you won't feel it if you hold five in your hand. For those who like to travel light, it is a perfect vaping companion. The 2ml e-juice capacity and the 490mAh built-in battery are enough to ensure a certain duration of use. Each pod cartridge has a 1.0ohm mesh coil, which can output up to 12W for you. IORE LITE 2 will make your vaping process simple and fulfilling, and bring you back the most essential and pure taste.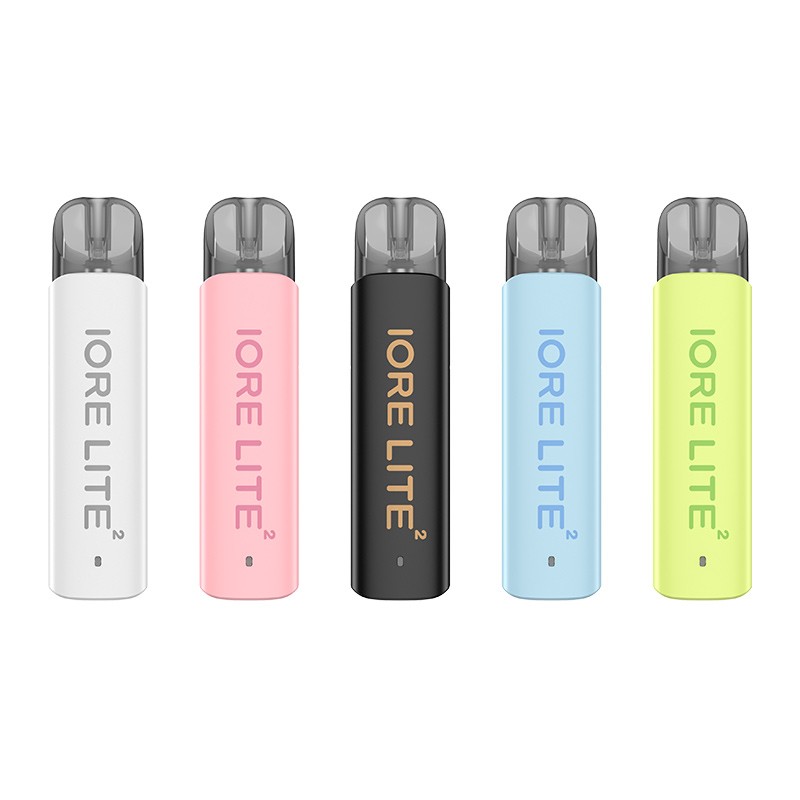 Specifications:
Size: 2514103mm
Battery: 490mAh
Output Wattage: 12W
Pod Capacity: 2ml
Coil: 1.0ohm mesh Coil
Filling Type: Side Filling System
Charging: USB Type-C
Features:
Indicator Light Function
Super Light And Portable
Economical Refillable Pod
490mAh Internal Battery
Five Bright Colors
Simply Plug N Play
Pure And Consistent Flavor
Recommended Products:
Eleaf IORE LITE 2 battery
Eleaf IORE LITE 2 pod cartridge
Read More Related Articles: https://vapefr.uk/powerful-combination-dovpo-mvp-vape/