The year 2023 brought a wave of excitement in the vaping world with the release of OXVA's Xlim range of Oxva Xlim SQ Pro vape devices. These compact and stylish devices quickly gained popularity, and for good reason.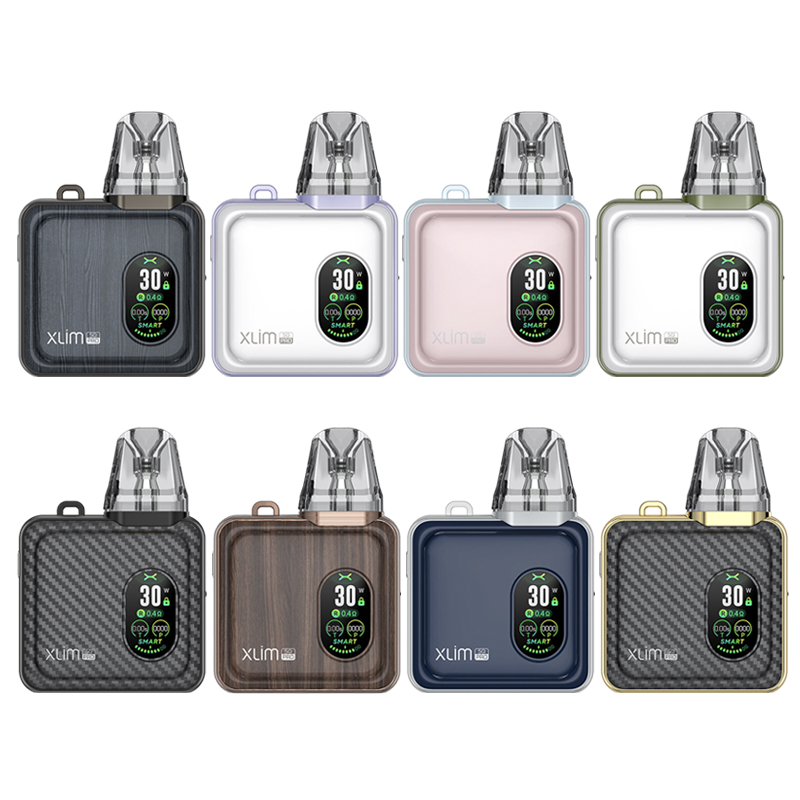 The ET team got their hands on these devices and found them to be perfect for e-liquid taste-testing, thanks to their incredible flavor delivery. With so many options, the team decided to create the ultimate Xlim Showdown to help you choose the best device for your needs.
Round One (Flavor): All Xlim devices in the lineup offer exceptional flavor delivery. This consistency is due to the shared refillable Xlim pods that come with these devices. However, the Xlim Pro stands out in this round due to its adjustable wattage feature. This added control lets you fine-tune your vaping experience to suit your taste preferences.
Round Two (Battery Life): The battle for battery life is a close one. The Xlim Pro boasts a 1000mAh battery, providing robust power for your vaping needs. However, it's worth noting that using higher wattage settings can affect the battery life. In this round, the Xlim SE and Xlim SQ are neck and neck, making them solid choices for all-day vaping.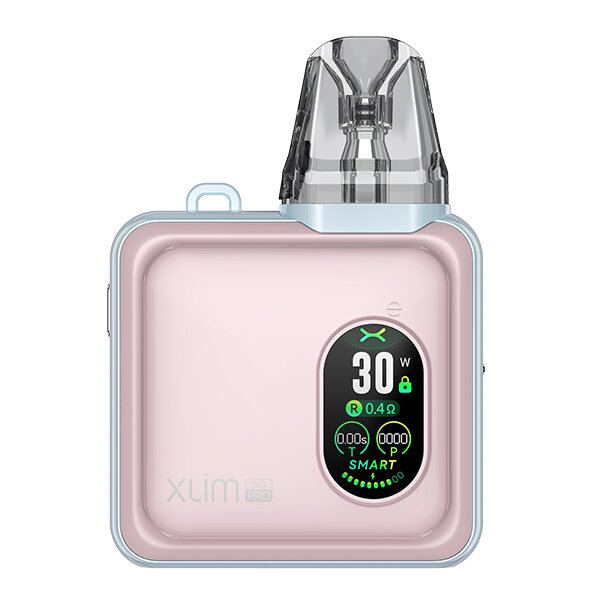 Round Three (Premium Features): The Xlim Pro emerges as a frontrunner in the premium features category. It's loaded with goodies like a fast-charging 2amp USB-C port, a mesmerizing RGB breathing light, an OLED screen for clear settings display, and the convenience of both draw and button activation. For those who crave a tech-savvy vaping experience, the Xlim Pro is the clear winner here.
Round Four (Cost): When it comes to cost, OXVA vape's Xlim kits are all reasonably priced. The Xlim SE takes the lead as the most affordable option at £19.99, offering excellent value for its features. The Xlim SQ follows closely, while the Xlim Pro, with its added premium features, comes in at a slightly higher price point.
Showstopper Round: This round takes into account what makes each device unique. The Xlim SE is simple and user-friendly, perfect for new vapers or those who value ease of use. The Xlim SQ, on the other hand, stands out with its vibrant and eye-catching design, making it an excellent choice for those who want to make a statement. Finally, the Xlim Pro is the ultimate premium device, catering to tech-savvy users who demand the best of the best in a pocket-sized package.
Final Verdict: The Xlim SE and Xlim SQ vape pods are equally impressive in their own right, offering simplicity, convenience, and style. The Xlim Showdown has spoken, and no matter your preference, OXVA's Xlim range has a device that suits your vaping needs.