Geekvape Wenax M1 Combo Pod Kit, a high-value set designed to satisfy the cravings of vaping enthusiasts with its two different types of cartridges.
With the Filter Drip Tip, users can enjoy a cigarette-like experience, while the Lip Comfy Drip Tip provides a bite-vaping sensation and frees up the hands.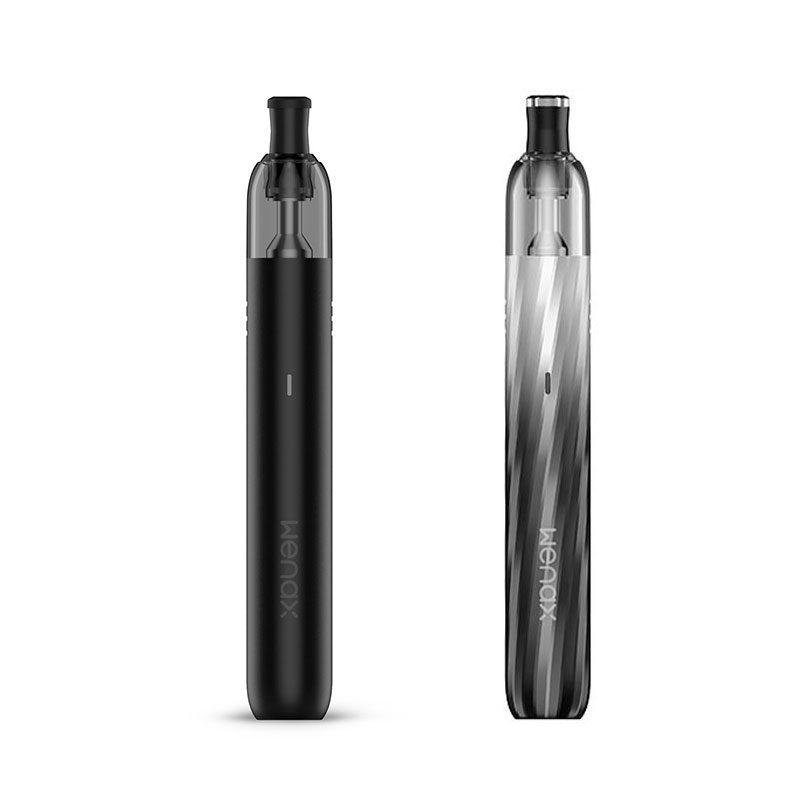 Design
The kit includes a lanyard and features a lightweight design, allowing users to feel the air around their necks while on the move.
Crafted from anodized aluminum, the Wenax M1 Combo is not only aesthetically pleasing but also offers a smooth-to-the-touch feel for optimal comfort.
Features
The battery life is long enough for 2 days of use. The durable construction ensures resistance to shocks and scratches, minimizing the risk of accidental slips. The device boasts a steady output performance, always ready for vaping.
The Wenax M1 Combo Kit's tight draw experience, combined with the adaptive power technology, takes the MTL (mouth-to-lung) to new heights. Users can enjoy a gentle yet full-bodied cloud experience with every puff.
Geekvape Wenax M1 pod cartridge
2ml clear pod with lip-comfortable drip tip, freeing your hands. The tight, mellow flavor leaves you feeling cool in every slice of the air. The Wenax M1 puts air within reach.
The 2ml clear-view pod cartridge, equipped with a lip-comfy drip tip, provides a clear level view, serving as a convenient reminder to refill.
The rubber encircled drip tip enables bite-vaping, and when combined with the auto-draw feature, users can enjoy an exceptional MTL experience without the need to use their hands.
Conclusion
Well, with its compact size and 800mAh built-in battery, the Wenax M1 Combo Kit is designed for portability and long-lasting vaping sessions. Whether you prefer the sensation of a traditional cigarette or desire a smooth and mellow, this kit caters to all your vaping needs.
Experience the convenience and pleasure of Geekvape's Wenax M1 Combo Kit, bringing the air within your reach. Geekvape M1 Combo Kit 800mAh is a cigar-shaped e-cigarette pen with amazing lightness.