With venerable purpose and values, Whiff vape is committed to addressing major issues such as nicotine addiction and underage vaping.
From the minds that brought "Still Dre", "Candy Shop", "Cry Me a River" and many other childhood songs – presenting Scott Storch's Whiff Hero 6000 Disposable Vape.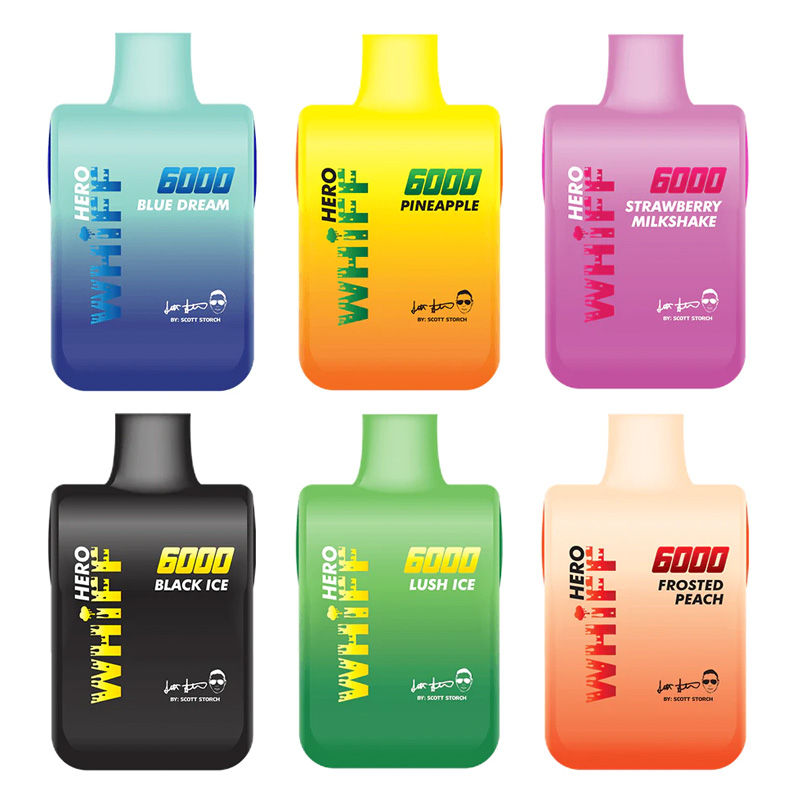 Features:
E-Liquid Capacity: 13ml
Nicotine Strength: 5.0%
Battery Capacity: 400mAh
Up to 6000 Puffs
Each Whiff disposable device vape is powered by a 400mAh battery and comes with a 13ml cartridge containing the finest flavors and delivering up to 6000 puffs! All the flavors stand out, they are unique, tasty and most importantly, tasty.
Creator Scott Storch is no stranger to these issues, he feels personally connected to them and strives to create worthy products to help in this fight.
The idea is that consumers can start with any of three 5% disposable e-cigarettes to get as close to a cigarette experience as possible, ensuring they make a successful transition from smoking to vaping.
Depending on the type of e-cigarette you use, your first e-cigarette can last between 2000 and 6000 puffs, much longer than a pack of cigarettes.
Once you've smoked your first e-cigarette, you can smoke another, or continue your nicotine withdrawal. Whiff only has one 3% strength model (Trio) and one nicotine-free vape (Zero), but they have fantastic flavors that any vaper can enjoy.
Related kits we recommend:
vaporesso coss near me
smoant evin