If you ask a random vaper, which brand is the most famous in vape shops online. I bet at least 50% of the people will answer you as SMOK. As one of the first brands to enter the e-cigarette market, SMOK has been in the leading position in the e-cigarette industry for many years. If you have not owned a SMOK product until now, maybe you are a successful quitter, but you must not be a qualified vaper.
SMOK's products are always very prominent in a series of products, such as today's protagonist SMOK RPM 100. Because you can always see the distinctive brand style exclusive to SMOK at a glance. The body of the RPM 100 is made of durable zinc alloy, but it doesn't make you feel cold and unkind. Some special and thoughtful small designs make the whole device look full of personality and attractiveness, which is also the charm of SMOK.
SMOK RPM 100 Kit is a relatively compact pod mod kit. Perhaps for some beginners, it is not very suitable for them, but in fact, when you get in touch with it, you will find that the simple operation and powerful functions will deeply attract you. RPM 100 is very suitable for DTL Vaping and can output up to 100W of power. The color screen and airflow control system will make your vape experience to the extreme. Such a device with excellent performance and excellent appearance will not let you down.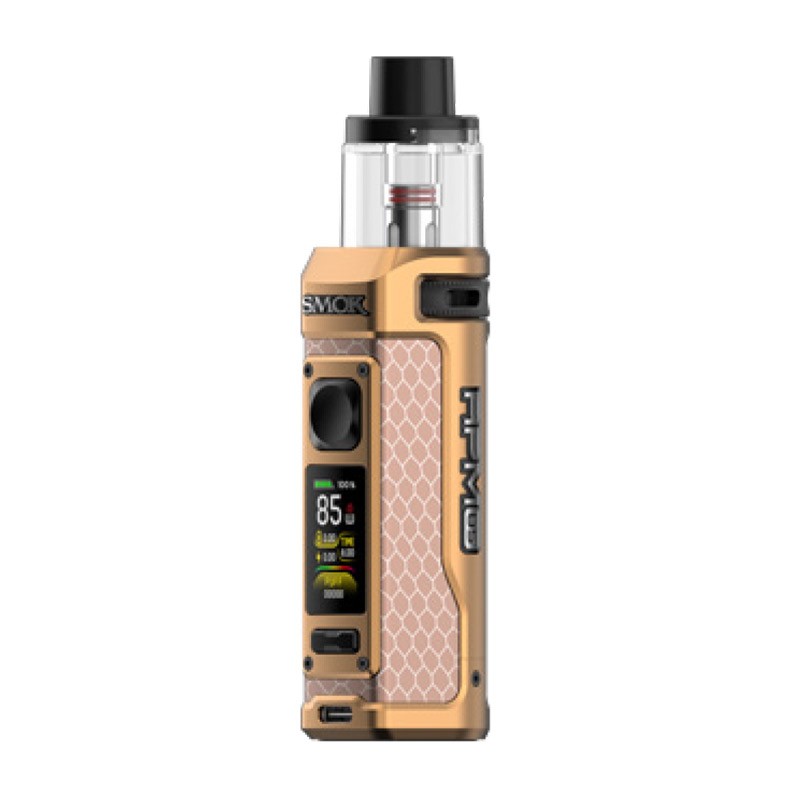 Specifications:
Battery: Single 18650/21700
Pod Capacity: 6ml
Output: 5W-100W
Resistance: 0.15ohm-2.5ohm
Screen: 0.96 Inch
Material: Zinc-Alloy
Charging Type: USB Type-C
Features:
Child-Resistant Pod Design
TFT Display
Stepless Airflow Control
IML(In Mould Labeling) Technique
Safe and Hygienic Top Filling System
Magnetic Pod Connection
Strong Magnetic Connection
Compatible with Smok RPM100 Empty Pod
Recommended Products:
nicotine free juice
12 nicotine vape juice
Read More Related Articles: https://vapefr.uk/a-sleeker-look-vessel-vista-edge-320mah/