Are you a fan of the Drag series of products by VOOPOO vape? This time, I will introduce its latest Drag 3 Kit. With the newly upgraded Gene.Fan 2.0 chip, the brand new TPP atomization system and the innovative super mode, it will become the ultimate solution for performance and ease of use.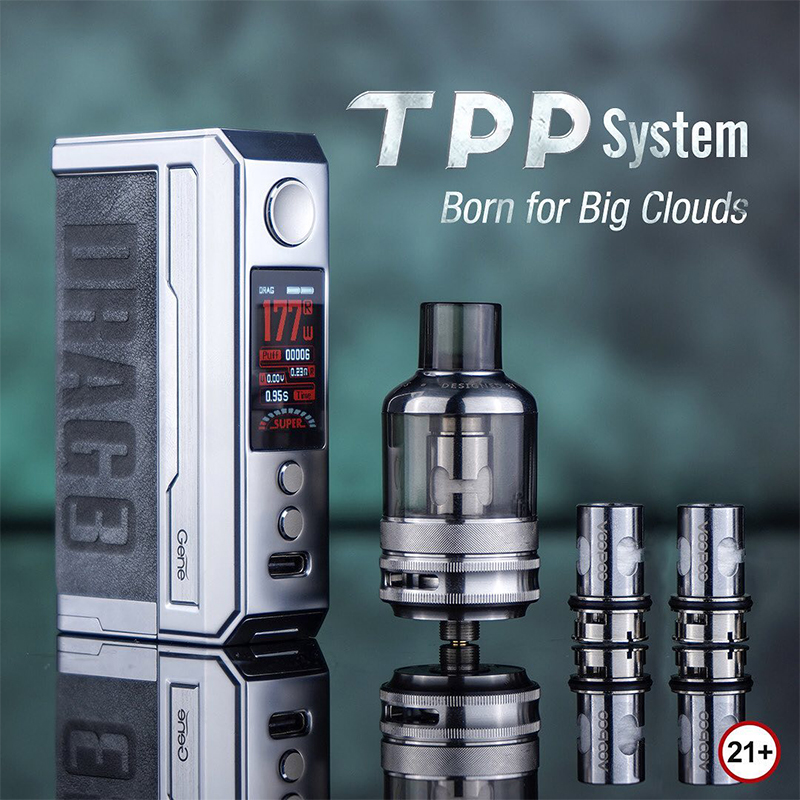 VOOPOO Drag 3 Kit is the latest addition to the Drag line. The elegant appearance is achieved thanks to the combination of soft leather and polished steel.
VOOPOO is not only obsessed with the appearance, but also includes the upgraded GENE.FAN 2.0 chipset, which means you will experience the rapid upgrade of responsive vape and the innovative super output mode.
The GENE.FAN 2.0 chip uses two 18650 batteries to generate an amazing 177 watts of power.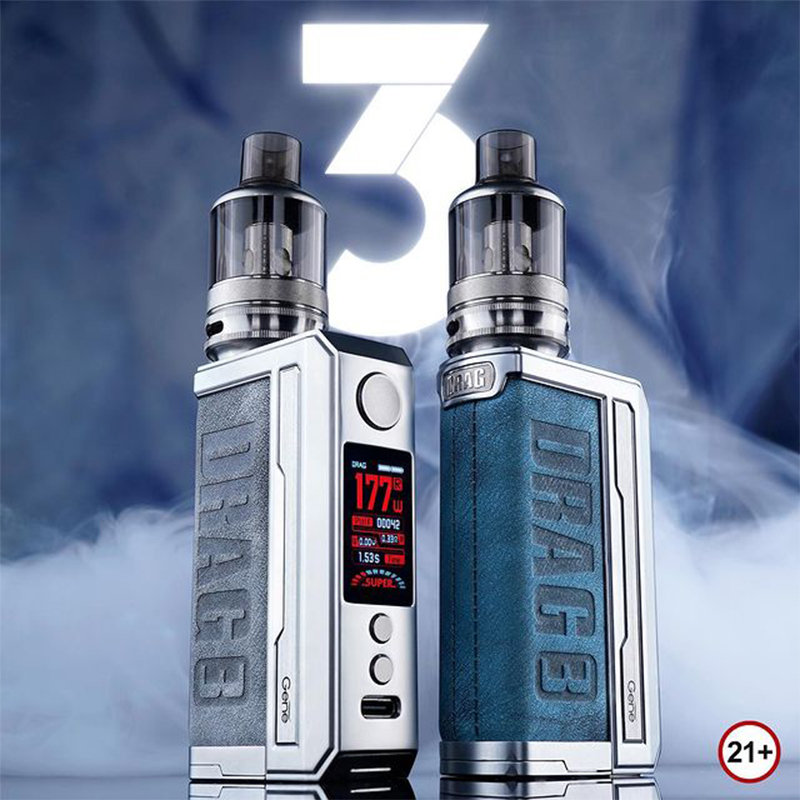 This can make full use of any coil of the PnP coil series to provide delicious flavors from your favorite e-juice. The Kit also breakthrough uses innovative coils and a new atomization system.
With the help of VOOPOO's self-proclaimed TPP atomization system, the Drag 3 is born for big clouds! Moreover, the innovative atomization tech will bring you smoother, and better flavor. At last, the newly designed coil has a richer flavor than the PnP VM6 coil. Superpower, smooth & optimal flavor, ultimate fire speed, and more, all in Drag 3.
You may also like other kits:
ezzy super price
aspire favostix review