SMOK RPM160 has a size of 125mm x 45mm x 28.2mm. It adopts a zinc alloy structure and a variety of dubbing. It is stylish and simple in function. RPM160 uses three buttons to manipulate the controls. A single start button is not only used to start the device, but also allows the user to select different options.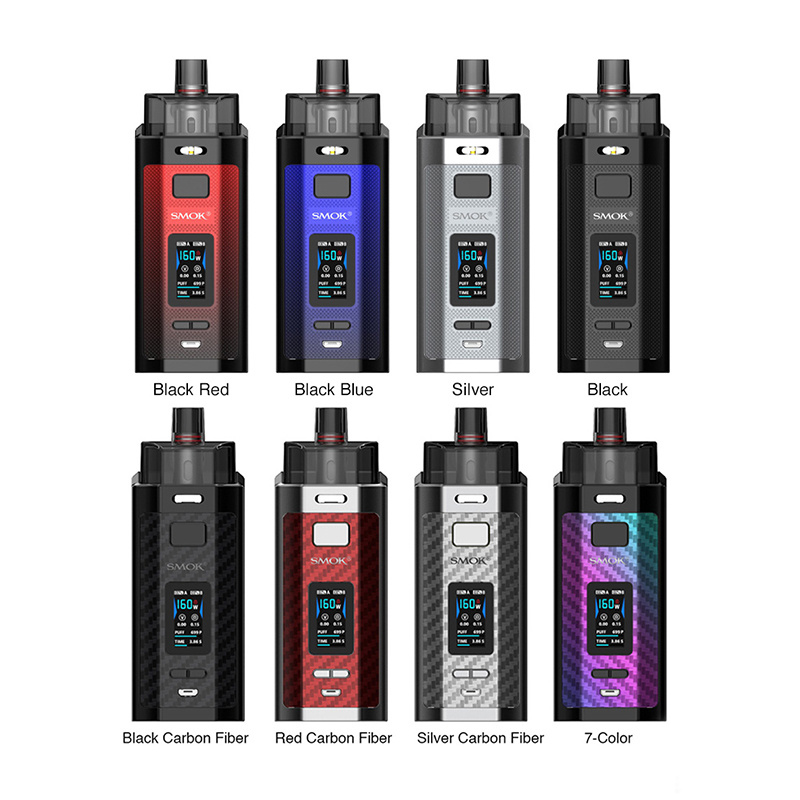 Specifications
All-in-One Pod System
Single Fire Button Firing
5 to 160W Maximum Output
0.1 to 2.5 Ohm Resistance
0.001 Second Firing
0.5V to 8.0V Voltage
Atomizer Recognition
Two smaller buttons located below the 0.96-inch TFT display allow users to change the power from 5W to 160W, clear the puff counter and change the background color. The TFT screen allows users to easily read battery life, power settings, puff counter, second counter, voltage output and ohm level.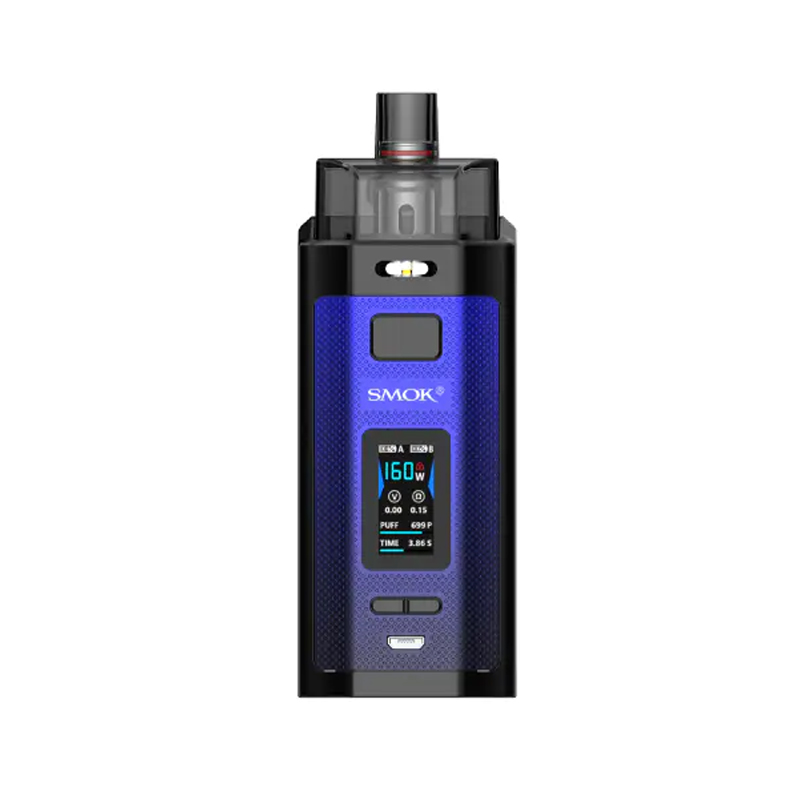 Since dual 18650 batteries (sold separately) are used, draining the device's battery will It's a difficult thing. Another convenient feature is to use USB Type-C for charging and update the proprietary chipset.
Looking forward, the Smoktech RPM160 replacement box is not fully extended from the device. This system can keep the 7.5 ml e-liquid tank low. The included dripper can be interchanged with the 510 dripper for a personalized e-cigarette experience.
Related kits you may like:
buy tugpod xtra
buy barz max