Today let's going to see a mech kit from Vandy vape. It's the Vandy Vape Bonza kit, which includes the Bonza mechanical mod and the new Bonza V1.5 RDA. There are 2 colors of Vandy Vape Bonza kit to choose from, Copper Wrinkle Painted Black and Stainless Steel.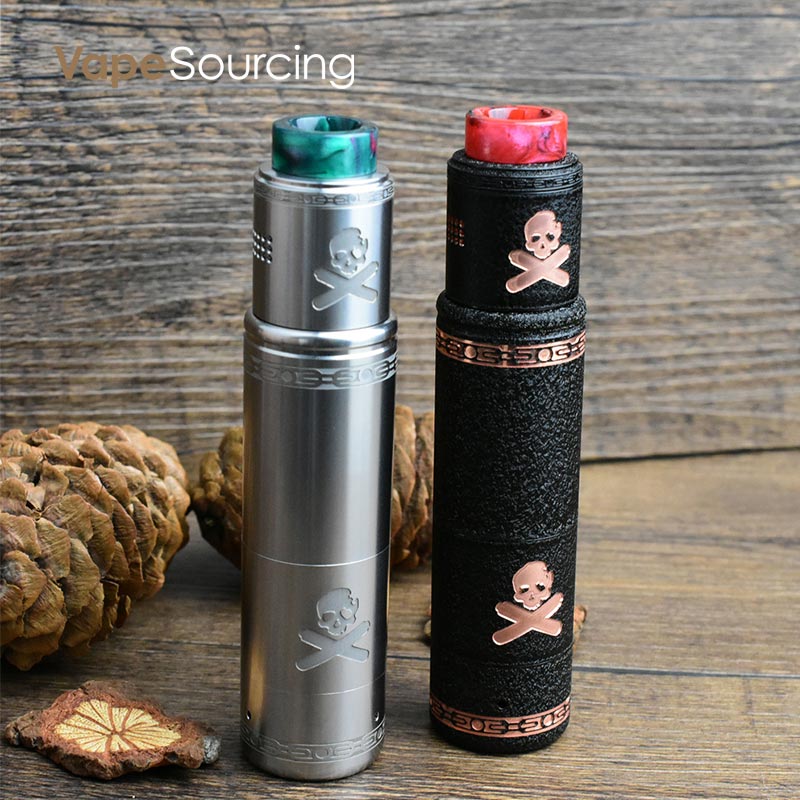 First, Let's see the Vandy Vape Bonza V1.5 RDA:
The Vandy Vape Bonza V1.5 RDA which following on again the successful original Bonza RDA, which is also designed by Vandy vape and the youtube vape reviewer "the vaping bogan". Bonza V1.5 is designed to improve on the already great original Bonza RDA with larger posts, larger clamps, and screws. The airflow has now a stepped system to give more airflow range adjustment. A deeper juice well means less dripping or squonking. there is a solid 510 connector pin and a hollow bottom feed squonk 510 pins included in the kit. The Bonza V1.5 comes in 5 colors, Matte Black, Stainless Steel, Gun Metal, Rainbow and Copper Wrinkle Painted Black.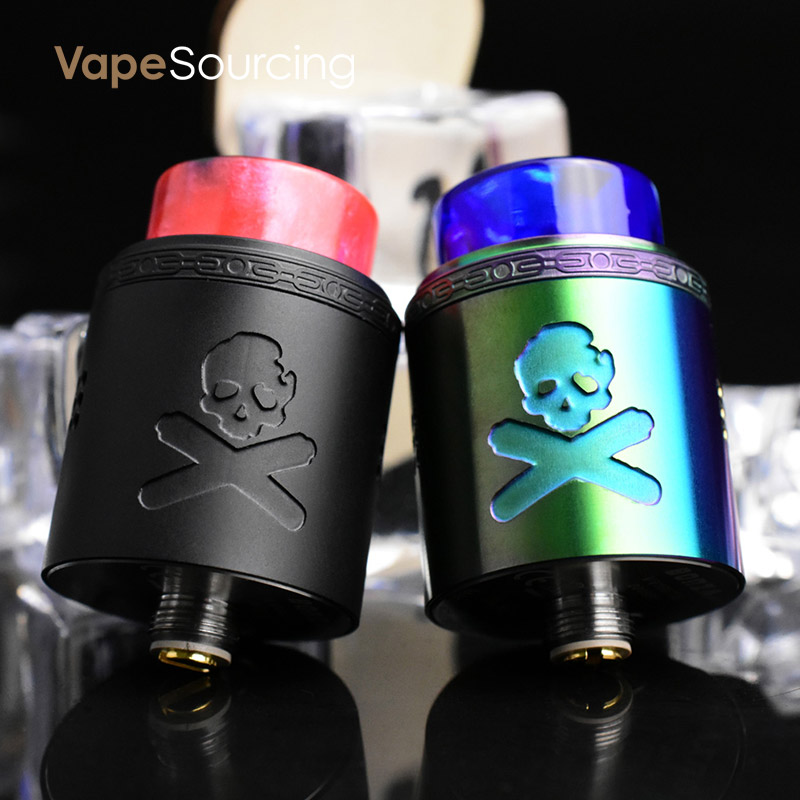 Vandy Vape Bonza V1.5 RDA Specs
Size: 24mm Diameter x 25.5mm
Capacity: 2ml
Adjustable side airflow
Solid 510 or Bottom feed squonk 510 pins included
Enlarged posts, screws, and plates
Raised squonk pin
Top cap locking system
Then, Let's see the Vandy Vape Bonza mechanical mod
The Vandy Vape Bonza Kit mod is a mechanical mod which can use either a single 18650 battery with adaptor or a 21700 / 20700. As it's being a mech mod there is no screen or adjustments, this simply outputs what the battery can manage. This type of mod you need to study for the safety of the battery and Ohms law in order to operate it safely and get the best performance too. The Bonza mod consists of a top and bottom cap with the cap component joining them together. In order to reduce voltage drop low resistance components such as contacts and switches are used. We can see a fire switch is located on the bottom of the mod and you have the choice of a magnetic or spring-loaded fire switch.
Size: 27×85.5mm
Battery: 1×18650 / 20700 / 21700 (not included)
Mechanical Mod
Magnetic or spring fire button
Low voltage drop
Interchangeable sleeve system
Safety insulated tube
510 hybrid connection
>>Vandy Vape Bonza Kit with Bonza V1.5 RDA Hot pre-ordering in vapesourcing vape shops! Come to see now!
In a word, although there is quite a lot of mech mods in the vaping market, the Bonza seems to know his advantages clearly, hopefully, the Bonza will be an excellent bit of kit!
>You may also want:
https://vapesourcing.com/vandy-vape-berserker-v1-5-rta.html
>My previous article:
Two 100W Kits-Vaptio VEX 100 Kit VS Vaporesso Armour Pro Kit