Are you ready for a serious thirst-quencher? Better yet, do you want an e liquid that can satisfy those cravings with ease? Well, get ready to vape a beverage vape juice unlike any other.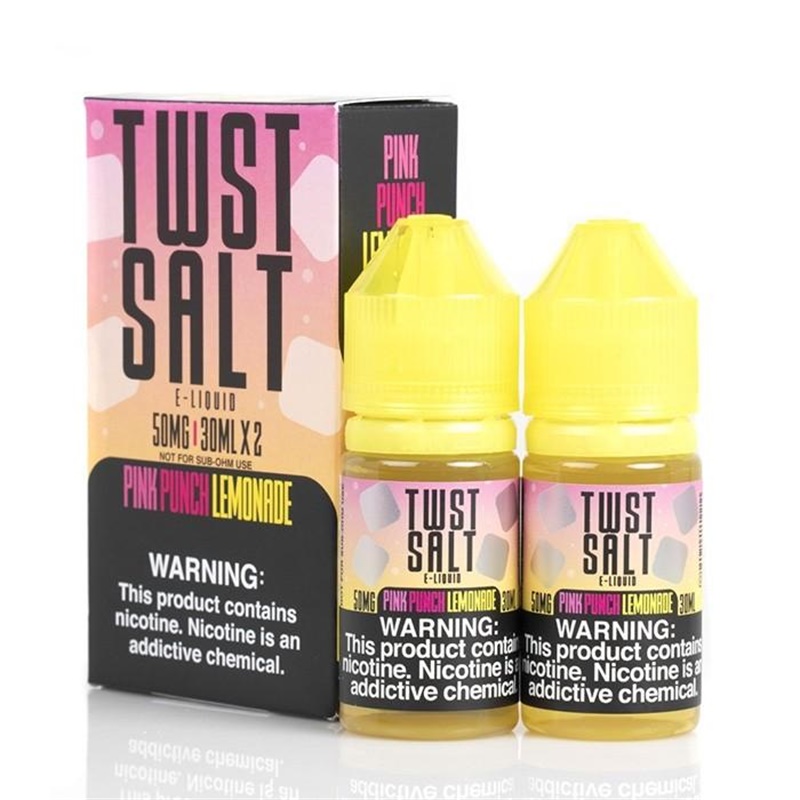 Parameters
Bottle Size: 2 x 30ML (milliliter)
Nicotine Available: 35mg, 50mg
VG to PG Ratio: 70%VG / 30%PG
Flavor Profile: Lemon, Pink Lemonade, Fruit
Pink Punch Lemonade by Twist Salt E-liquids 60ml explodes on the tongue with a blend of zesty lemons, tart raspberries and plenty of sweet, glorious sugar. Each draw is just like sipping a big glass of the real thing on a shady porch on a hot afternoon.
At first, the tartness of the berry notes tickles your tongue and makes your mouth water. The zesty citrus taste adds brightness and sharpness that makes your mood feel uplifted at once. The lemonade soothes your thirst as it rushes down the throat before becoming sugary rich on the exhale.
This vape juice from Twist Salt comes in two 30ml bottles with a balanced throat hit that will keep you satisfied.
Related pod you may prefer:
freemax maxpod review